Children's Birthday
Party Entertainment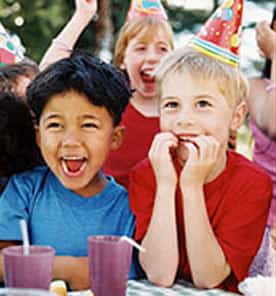 A Birthday to Remember Begins Here
This comedy trademark act represents the best of the best in children's birthday party entertainment in Maryland, Washington, D.C., and Northern Virginia.
If your son or daughter is between the ages of 4 and 9, then you simply can't imagine the marvelous surprises that await you with Professor Horn and his celebrated Punch & Judy Show.
Fun-Packed 45-Minute Show
Your golden ticket to Horn's deluxe birthday party package includes:
Plan a Stress-Free Birthday Party
Birthday parties are meant to be fun, but they can also be stressful for working parents. When you hire Professor Horn, you can relax knowing that his expertise and well-structured program will make your child's celebration a great success with minimal effort on your part.


Pricing and Booking Information
So what does all this cost? A lot less than you'd expect to pay for a high-caliber birthday party package delivered right to your doorstep. However, advance bookings are encouraged due to Professor Horn's busy performance schedule.
More information is as close as your phone, so just call the Punch & Judy man at 410-638-6114 or email info@hornspunch.com.