Our Show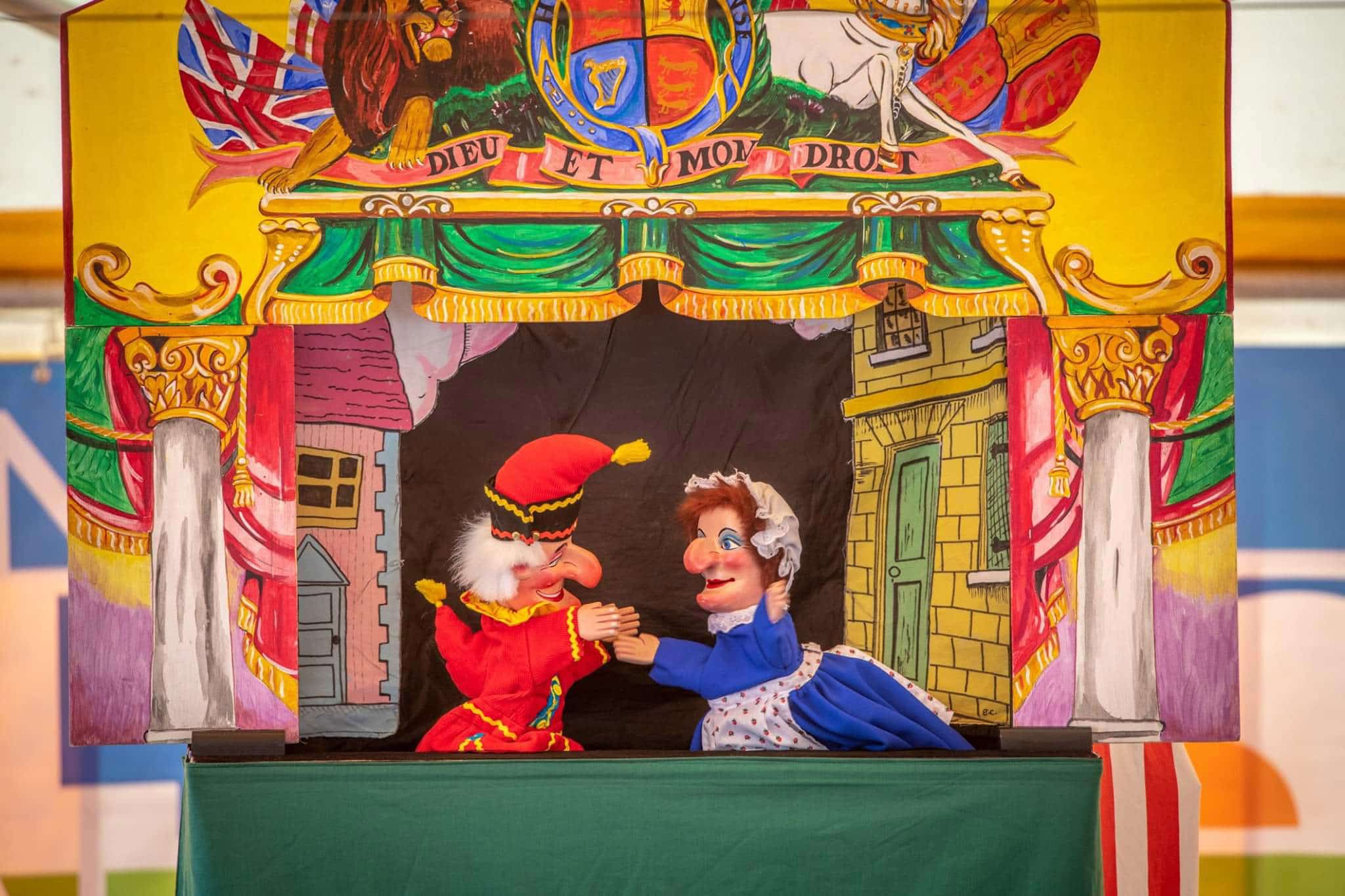 A Splendid Time is Guaranteed for All
You simply can't imagine the marvelous surprises that await you with Horn's Celebrated Punch & Judy Show. It's the perfect entertainment for special occasions and famiy audience events ranging from 30-300 people.
Professor Horn's perennial attraction provides all the bells and whistles to ensure your next gathering is an extraordinary success.
This self-contained program includes clever comedy magic, novelty amusements and a vintage hand-cranked busker organ. The highlight, of course, is Professor Horn's rollicking Punch & Judy puppet show. Even grown-ups find the visual sight gags, slapstick comedy and excruiating puns highly amusing.
In addition, every child receives a FREE souvenir item at the end of each performance.
This Nostalgic Program Will Win You Major Kudos
Being quite versatile, this unique specialty act is ideal for:
Festivals
Holiday Celebrations
Fraternal & Civic Groups
Community Associations
Historical Reenactments
Victorian Festivals
Children's Birthday Parties
Period Themed Events
18th-Century Market Fairs
Lectures & Exhibits
Dickens' Fairs
Folklore Festivals
Pricing and Booking Information
So what does all this cost? Prices vary depending upon the number of performances and travel distance. Advance bookings are also encouraged due to Professor Horn's extremely busy performance schedule.
More information is as close as your phone, so just call 410-638-6114. Or send an email to info@hornspunch.com